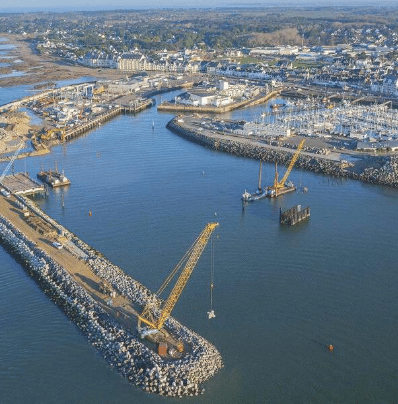 The surveillance of port and offshore structures is a growing challenge for operators who are looking for ever more efficient solutions.
A call for expressions of interest, launched by the Syndicat Mixte des Ports de Loire-Atlantique and the Pôle Mer Bretagne Atlantique, has enabled CAPACITÉS and GeM to stand out with a novel proposal for non-invasive monitoring.
Called SIMar, Intelligent Surveillance of Maritime Structures, the system will equip the new MRE quay in the Port of La Turballe (44).
© Gaël Arnaud, entreprise Charrier
Several members of the TRU MELANI were involved in the success of this project with CAPACITÉS teams.
More information about SIMar project here.
---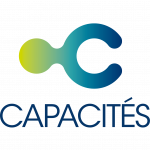 CAPACITÉS is the private engineering and research valorisation subsidiary of Nantes Université. A leader in the field of innovation, it employs 95 staff members consisting mainly of engineers and doctors of engineering. Capacités liaises directly with scientists and research laboratories, bolstering both companies and communities with its tailor-made services: consulting, expertise and R&D.
Capacités is active in the following 2 sectors:
Engineering — top-notch expertise applied to innovation and R&D projects
Administrative and financial management — dedicated to researchers