Seminar – Maurine Montagnat – Des calottes polaires aux dislocations, de l'écoulement à grande échelle vers les mécanismes de recristallisation; une petite histoire de la glace
Thursday 23 March
à
14 h 00
–
16 h 00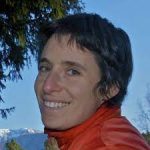 In the framework of external seminars, the GeM will welcome Maurine Montagnat, from the Institute of Environmental Geosciences on Thursday 23 March 2023 at the Faculty of Sciences of Nantes (Theater Pasteur Building 2).
Des calottes polaires aux dislocations, de l'écoulement à grande échelle vers les mécanismes de recristallisation; une petite histoire de la glace.
This seminar is co-organised by the TRU MELANI and the LPG (Laboratory of Planetology and Geodynamics).