The Thematic Research Unit Green engineering approaches aims to provide answers to a major societal issue of our time : global warming.
The objective of the research conducted within this axis is to propose solutions based on the principles of green engineering and causing a technological break with the current and dominant technologies in the fields of materials and civil engineering. These principles include minimizing resource depletion, optimizing the amount of waste produced, and optimizing product performance by minimizing design excesses and including life cycle analysis tools.
This TRU is divided into 3 research areas.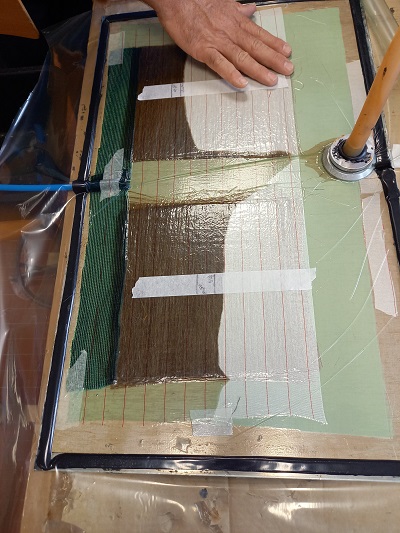 Valorization of materials, by-products or waste
Read more >>
---
FACILITIES
Bi-climatic chamber
Physico-chemical and mechanical characterization facilities
Implementation of materials means
Numerical simulation methods
FIELDS OF APPLICATION
Civil Engineering
Aeronautics
Nautical
Energy
Recycling
INDUSTRIAL AND ACADEMIC COOPERATIONS
ONGOING PROJECTS
ANR DEMCOM (2021-2025) – Durable and Environmental design of Monitored COncrete structures in Marine environment
Partners : UGE / CEREMA / Bouygues TP

Projet ADEME (2019-2022)
Maîtrise de la variabilité multi-échelle des propriétés hygrothermiques des constructions en bauges en vue d'une prédiction énergétique plus fiable.
TRU MEMBERS
TRU coordinators : Amandine Célino, Frédéric Grondin
Coming soon
---